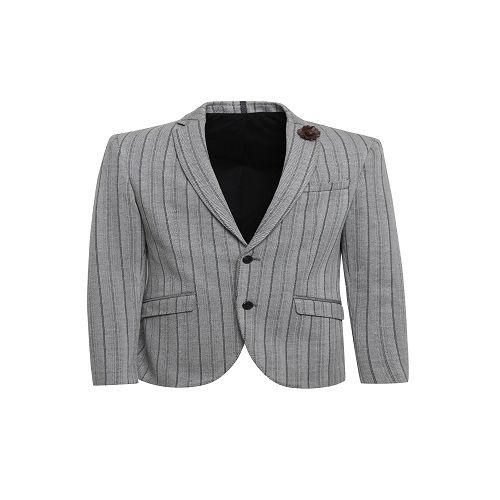 What: Autumn-winter 2019 collection of apparel for men
USP: The corporate inspired formalwear Blackberrys Mainline features Genme collection, which reflects the spirit of the generation and is best suited for the ones who are always experimenting, reinventing, and moving forward.
The leading youthwear Urban Blackberrys brand weaves the old with the new by breathing life into memoirs and reminiscences of past, thus shaping the reimagined. Retro is reimagined with engineered stripes and checks. The assortment with theme "A Utopia" stretches across Revive and Neo Gen collection.
The travel inspired Blackberrys Casuale's collection is themed around "Scandi Lagom". The range is inspired from Scandinavian countries' design and features the selection that discovers the silhouettes crafted from premium threads and medieval period elements.
Price: Rs 799 (for Urban Blackberrys), Rs 1,195 (for Blackberrys Casuale), Rs 1,895 (for Blackberrys Mainline)
Available: All Blackberrys stores
About Blackberrys: India's leading premium menswear fashion brand, Blackberrys, took root in 1991. From classic suits, formal shirts and trousers to jackets and khakis and denim, Blackberrys provides the Indian man with the best and latest style solutions.