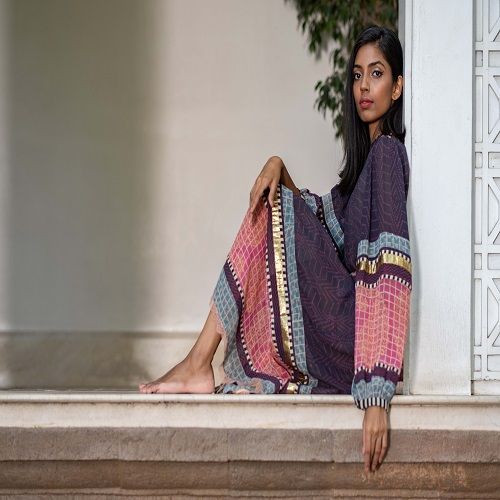 Clove | Echo – Pre-festive edit
What: Collection of apparel and accessories for women
USP: With the festivals around the corner, the range with its pre-festive edit—Echo embraces the era of modern India with its deep-rooted traditions. Inspired by a diverse and vibrant India brimming with innovation and design, the curation features a riot of colour in contemporary silhouettes and embroideries striking a balance between the old and new. The Echo edit highlights classic Indian heritage techniques with geometric threadwork adding contemporary eclecticism through clothing collection by Tanvi Kedia and Pallavi Singhee and accessories by Ritika Sachedva, Dhora India, Kichu, Aseem Gioielli.
Price: Rs 8,000-50,000
Available: Clove The Store in Mumbai
About Clove: Founded by Samyukta Nair, Clove is an ethnic womenswear brand that appeals to a diverse set—the local, the gifter, the traveller, the collector.