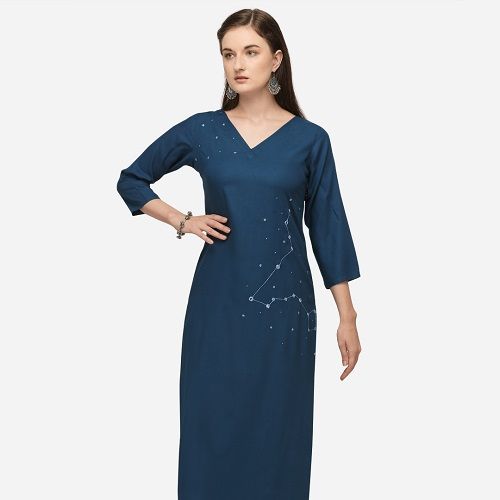 What: Collection of kurta sets for women
USP: Inspired by the sun signs, the collection of navy blue kurta sets have hand-embellished sequins on them. The range includes 12 different attires to represent all 12 sun signs; the colour navy blue was chosen to represent a night sky full of stars.
Price: Rs 2,499
Availability: Online on raisinglobal.com
About the company: Backed with a strong foundation of Parvati Fabrics Ltd with over 30 years of experience, Raisin has been offering the most comfortable fashion experience for women of all ages. The essence of Raisin is fashion that has been crafted to be exceptionally comfortable, yet stylish, an ideal choice for today's modern woman.