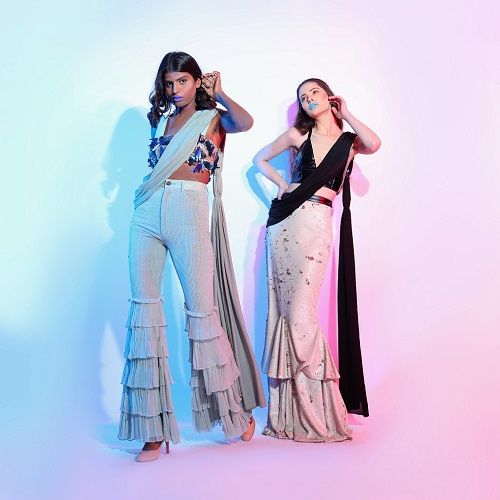 What: Collection of apparel for women
USP: Built on the principles of traditional technique, the range is inspired from the digital medium of graphic art and abstract interpretations enveloped in bold colour combinations. The assortment comprises distinctive statement pieces – sequenced pantsuits, gowns, bralettes, oversized jackets and draped sarees in metallic motifs and fringe detailing, striated panels and glazed leather ranging from Indian drapes to contemporary pieces.
Price: Rs 8,000-15,000 (contemporary pieces); Rs 20,000 onwards (modern Indian)
Available: At Azra the multidesigner store
About Parnika: Launched this March, Parnika is a modern Indian fashion label that combines graphic art inspirations and unexpected patterns from abstract art, founded by Parnika Jain.