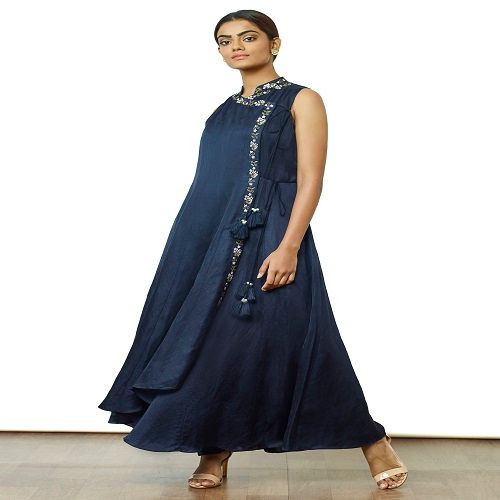 Anj | Courtyard of Colors
What: Festive-winter18 collection of apparel for women
USP: Inspired by the spectacular architectural marvel that is city palace-Jaipur, the range circles around the doorways in the inner courtyard called Pritam Niwas Chowk. The assortment consists of four colour stories that represent each gate. The Peacock Gate translates to the lavender and navy story, Lotus Gate to the pink and peach story, Rose Gate to the white/red and gold story and the Leheriya Gate to the lemon and sage story.
Price: Rs 15,999 onwards
Available: Anj's store in Mumbai and online on anjkreations.com
About Anj: A designer label by Anjoo Karanjia, Anj, is based in Mumbai and deals with handcrafted luxury pret and occasion wear.