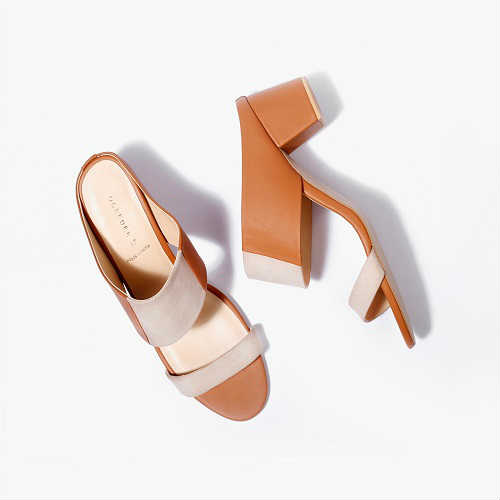 What: Workwear 2017 collection of footwear for women
USP: Inspired from the British fashion comprising of a lot of layering and dark colours, the assortment showcases a mix of overlay with a colour palette of black, tan, blue and beige. Each item of the range, from the mule sandal to pointed pumps and block heels, reflects an unconstrained comfort in a classy design with premium materials and attentive craftsmanship. The shoes are handcrafted, using the age-old techniques passed down through generations of artisan shoemakers. Each shoe is crafted using leathers sourced from India combining the sole that is hand cut to attain perfection.
Price: Rs 3,499 onwards
Available: All stores of Oceedee at Delhi, Mumbai, Bangalore, Kolkata, Chennai and online on Oceedee.com
About Oceedee: Oceedee is a luxury brand for high quality shoes that inspires a sense of glamor, confidence and sensuality in the modern day woman. Passion, innovation and luxury are at the heart of the brand's philosophy that are reflected in their designs with meticulous craftsmanship, which promises to deliver "Fashion without compromise". First of its kind in India, Oceedee's online design studio that allows women to customise their shoes from the brand's capsule collection. It offers more than nine billion unique combinations using close to 250 styles, 50 leathers and 13 different heels, that allows women to envision their masterpiece, personalise it, and preview their own creation before ordering their perfect pair.