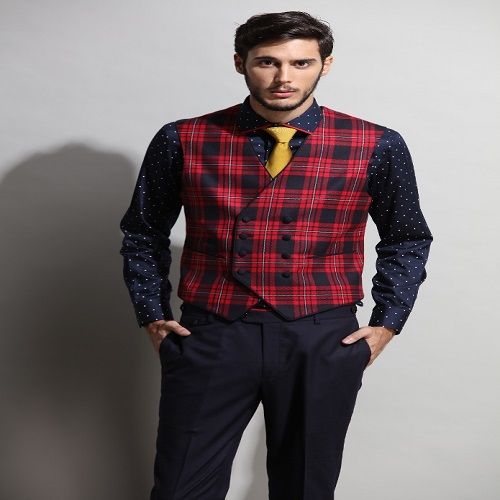 Sunil Mehra | Plaided patch
What: Collection of apparel for men
USP: The collection, with innovative new variation of plaids, consists of full 3-piece suits, windowpane patterned trousers, checkered waistcoat and blazers adding dimension to routine garments.
The tartan plaid outlines in the attractive shade of blue and whites meld into the piece besides the red waistcoast, waving a new style statement. The white windowpane check pattern on black suit is one classic ensemble that fits best from formal to casual meets. The collection also features trousers that complements well with every outfit.
Price: On request
Available: Sunil Mehra stores in New Delhi and Gurgaon
About Sunil Mehra: After starting his career in 1990, designer Sunil Mehra has gained unprecedented reputation for creating men's garments. He is the only Indian menswear fashion designer who introduced a unique luxury clothing range inspired by the touch of spiritualism. His designer sensibilities vary between styles inspired by Krishna and donning functionality.