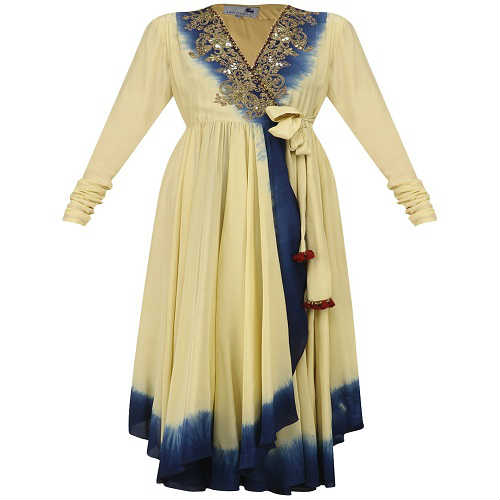 What: Spring summer 2017 collection of apparel for women
USP: A medley of innovative inspirations and fine influences, the assortment embodies a mixture of traditional craftsmanship and a modern approach to contemporary individualism with inventive cuts and traditional motifs. The assemblage encapsulates flow-y feminine silhouettes with florid embroideries, showcased in summery pastels, electric hues, elegant creams and off-whites. A delicate balance between vibrant pigments, novel accents, and fresh and vivid botanicals, the collection captures the essence of the spring-summer season.
Price: Rs 18,500 onwards
Available: Aditi Somani stores in New Delhi and Mumbai, online on Perniaspopupshop.com
About Aditi Somani: Designer Aditi Somani offers luxury fusion wear with international appeal and Indian grace. It is poised to be a luxury couture brand that blends traditional motifs with modern styles, crafted with the time-tested skills of experienced Indian artisans. The Prêt line consists of trendy and ready-to-wear clothes giving Indian fashion a whole new dimension.