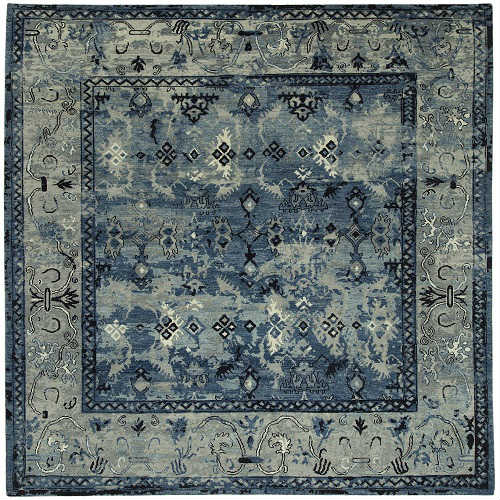 What: Collection of rugs
USP: Inspired by the motifs and patterns of the engraved walls of monuments from Jaipur city, the range is exclusively designed so that character of old and new is seamlessly layered with areas that are washed out alongside defined motifs. The premium hand spun wool is used in this collection with a unique finishing technique.
Price: On request
Available: Obeetee's store at Taj Khazana in New Delhi
About Obeetee: Obeetee is one of the largest handmade rug makers in India and one of the oldest hand-woven rug companies in the world. Obeetee's outstanding quality and reputation have earned the interest of many famous and notable people, including her Majesty Queen Elizabeth II. Founded as Oakley Bowden & Taylor in 1920, Obeetee is the leading producer and exporter of hand-knotted, hand tufted and flat-woven carpets in India and world's first wool mark licensee for hand-knotted carpets.