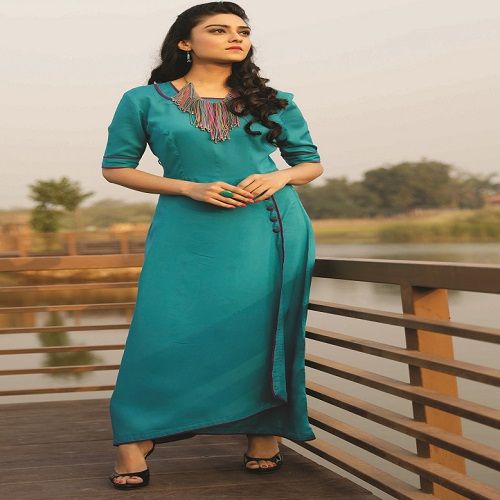 What: Collection of multi-fibre fabrics
USP: Designed to keep up with the fashion aspirations of women, the range of colourful multi-fibre fabric is contemporary in its outlook yet rooted in tradition. The festive assortment includes fabrics like lily, livia, coral, silk sophie and incredible to name a few that can be tailored into western and ethnic womenswear such as dresses, blouses, kurtis and tunics. The assemblage is available in wide range of colours, textures, and prints.
Price: Rs 300-800 per metre
Available: All MBOs
About Ankur Textiles: A division of Arvind Limited, for more than five decades Ankur Textiles has been designing high-quality voiles ranging from 100 per cent cotton to all fancy blends that are available throughout India and exported to Switzerland, Middle East, China, Thailand and Africa. A heritage brand, Ankur develops high-quality fabrics for womenswear and menswear.