Nike was founded by two men, namely, Bill Bowerman and Phil Knight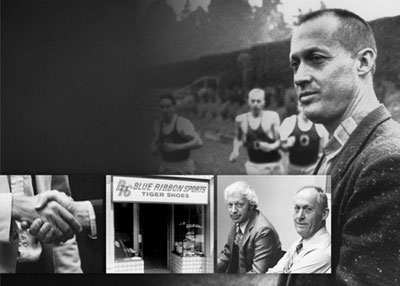 Bill Bowerman
was a nationally respected track and field coach at the University of Oregon, who was constantly seeking ways to give his athletes a competitive advantage. He experimented with different track surfaces, re-hydration drinks and – most importantly – innovations in running shoes. But the established footwear manufacturers of the 1950s ignored the ideas he tried to offer them, so Bowerman began cobbling shoes for his runners.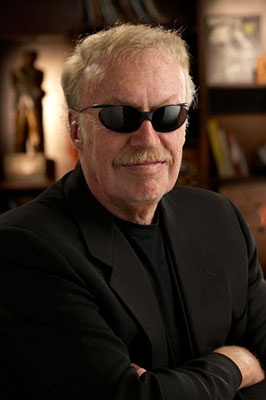 Phil Knight
was a talented middle-distance runner from Portland, who enrolled at Oregon in the fall of 1955 and competed for Bowerman's track program. Upon graduating from Oregon, Knight earned his MBA in finance from Stanford University, where he wrote a paper that proposed quality running shoes could be manufactured in Japan that would compete with more established German brands. But his letters to manufacturers in Japan and Asia went unanswered, so Knight took a chance.
He made a cold-call on the Onitsuka Co. in Kobe, Japan, and persuaded the manufacturer of Tiger shoes to make Knight a distributor of Tiger running shoes in the United States. When the first set of sample shoes arrived, Knight sent several pairs to Bowerman, hoping to make a sale. Instead, Bowerman stunned Knight by offering to become his partner, and to provide his footwear design ideas to Tiger. They shook hands to form Blue Ribbon Sports, pledged $500 each and placed their first order of 300 pairs of shoes in January 1964. Knight sold the shoes out of the trunk of his green Plymouth Valiant, while Bowerman began ripping apart Tiger shoes to see how he could make them lighter and better, and enlisted his University of Oregon runners to wear-test his creations. In essence, the foundation for what would become Nike had been established.