RR is about timeless clothes, resistant to fast fashion trends
Being one of the first designers to use the "Brand India" positioning for a fashion company, Raghavendra Rathore is an expert in reviving heritage clothing. In an interview with Fibre2Fashion, the designer shares his fascination with the "bandhgala"--synonymous with his  label, current trends in men's formalwear and future goals.
Fibre2Fashion: What made you draw inspiration from Indian traditions for your clothes? Why specifically bandhgalas and jodhpuris?
Raghavendra Rathore:
Coming from a royal lineage, it was only natural to carry forward the history and heritage of the clan in the form of clothing and completely revolutionise the classic bandhgala with a modern aesthetic. Starting off Raghavendra Rathore Jodhpur in the year 1994, with a small store in New Delhi, and gradually making a mark with the signature bandhgala that has been worn by noteworthy personalities around the globe.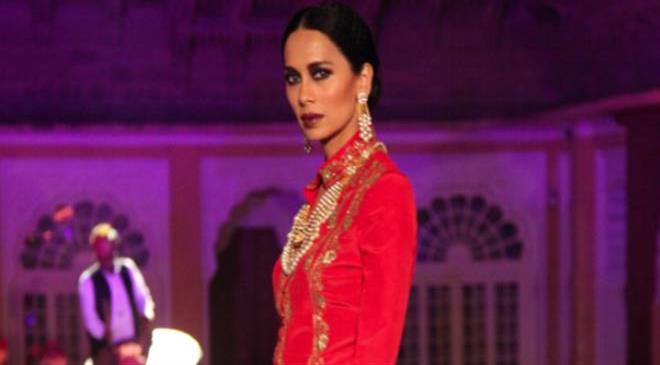 F2F: Having pursued your education abroad, how has the international market influenced your imagination in your creations?
RR:
Liberal thinking and valuing our heritage. These are the only factors that differentiate one's ethos as an Asian versus that of a European or American legacy.
F2F: Where do you think men's fashion in India is heading?
RR:
Each segment has a different story, the high-end is moving back to its roots. Clients are always welcoming of wearing clothes that are unique to them whereas the mass market is still driven by popular international fast brands.
F2F: What is your opinion on changing consumer behavior in comparison to past times and current choices?
RR:
Every individual seems to desire and choose their own story telling. They have an inclusive and self-expressive style with a playful yet irreverent approach to heritage. They want to establish their own signature appeal, breaking conventions of their predecessors while striking a balance between an iconic past and the need to be anchored into the present.
F2F: Shed some light on your new collection and what makes it special.
RR:
The colour red is a charming way to bring in some panache while laying emphasis on timeless yet understated elegance this season. The quintessentially iconic bespoke bandhgala jacket in red is a significant product offering by my brand. It is a hallmark of innovative heritage style in a way that it emulates fresh appeal and is symbolic of old-world luxury with a modern twist blended effortlessly.
This look is best suited for a dapper man about town who opts for versatility in dressing for occasions such as evening engagements to exclusive restaurants and bars, a formal event, or any auspicious occasion. If adorned with the right accessory accents, this look ensures a striking fashion statement without trying too hard.
F2F: Which colour palette seems to attract more eyeballs according to you?
RR:
Of course, traditionally a neutral colour palette, has always been predominant when it comes to menswear dressing. However red as a colour, is wonderfully adaptable to minimal dressing if the ingredients are carefully put together. It provides a more vibrant and alternative approach to dressing particularly during the festive months. The choice of the inner shirt and pocket square accent are vital aesthetical choices that can make or break this look.
F2F: What does the success of an outfit depend on?
RR:
The success of an outfit is dependent on the way a distinct red jacket is combined with a coordinate pant and cuff link, brooch, and button accents or more in keeping with the kind of occasion one is to attend.
A bold ensemble is meant to change the viewer's perception of the entire outfit purely through the play of colour particularly applauding the unadorned simplicity of the look that exemplifies classic elegance. 
F2F: What is that one current fashion trend that is picking up?
RR:
The big shift for designer brands in India is to relook at introducing menswear in their portfolios. A lot of brands are now finding the importance of menswear in their collections of paramount value and therefore holistic collections with both men and women are gaining momentum.
F2F: What is that one trend in men's fashion that you do not like, or agree with?
RR:
Overdone embroideries that make men look like Christmas trees.
F2F: Has the pandemic changed your approach to design in any way? If yes, then how?
RR:
There has not been a single person, system or brand that has not been affected by the pandemic. Readapting design, clothes and services offered to the customers is something we have had to shift gears around. Since the experience people are looking for has changed, clothes need to be an accent to the personality and last for a lifetime. Being primarily bespoke in our offering, home-shopping and zoom consultations have taken precedence as our goal remains to keep the customer's comfort and safety at the center of everything.
F2F: What is unique to RR clothes or can be seen in most of RR ensembles in terms of fabric, style, colour, designs or any other thing?
RR:
Above all, my brand is about classic comfort and timeless clothes, it is resistant to fast fashion trends, and delivers a recall to heritage clothing.
F2F: How do you begin creating ensembles for someone like Shah Rukh Khan or any other celebrity? What kind of questions do you ask prior to starting work and which piece of information is of utmost value?
RR:
If it is part of a movie script, there is a different methodology that applies. But if it is for personal use, most personalities from Bollywood already know what they are comfortable in and it is for the designer to understand and imbibe that value in the clothes being designed for them.
F2F: What would you prefer, fast fashion or slow fashion and why?
RR:
Slow fashion, focus on local, handcrafted textiles by reinventing and innovating the traditional arts and crafts through the invaluable gifts of the precious artisans, are the most influencial and ground-breaking trendsetters of our times.
F2F: What according to you are the challenges the Indian fashion industry faces while trying to implement sustainable solutions?
RR:
The awareness about sustainability is imperative however pragmatic and practical solutions are still in the distance. The only way to speed up this important aspect of the fashion business is by re-looking at business plans, to recalibrate new processes and choices that are more sustainable.
F2F: What's next for Raghavendra Rathore Jodhpur?
RR:
Stand strong with society and find various ways to give back and rebuild confidence in our social fabric. The Raghavendra Rathore Foundation (RRF) is working meticulously in achieving these goals, and we are always on the lookout to invite partnerships and ideas for the same.