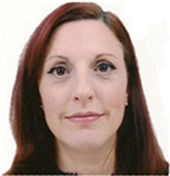 Suna Hasan
Trend Director
STYLESIGHT
STYLESIGHT is the leading creative platform offering forecasting, analysis, and development tools for design professionals in the fashion and style industries. Suna has over 23 years of experience in the fashion industry. She has designed for distinguished companies including Marks & Spencer's,
Fibre2fashion : How do trends originate? What are the factors that influence and help in deciding the direction of the design chain globally season after season?
Suna Hasan:
Fibre2fashion : With Fashion forecasting being a wide phenomenon, what domains are covered in market intelligence reports produced by leading forecasting agencies like Stylesight?
Suna Hasan:
Fibre2fashion : Fashion is often said to be "cyclical in nature" – how can you predict that what has been around before will come around again?
Suna Hasan:
Fibre2fashion : The industry overall has one purpose, i.e. to provide a desirable and appealing product to satisfy customer needs. Do you believe this target becomes achievable using the aid of trend forecasting services? What are the other advantages that should tempt the industry to adopt the trend forecasting services worldwide?
Suna Hasan:
Fibre2fashion : Where does the Asian subcontinent stand when it comes to contributing towards upcoming reports, specifically when the western runways are still believed to be dominating the fashion industry?
Suna Hasan: