Anna Molinari - The Fashion Designer & "Knight of Labour"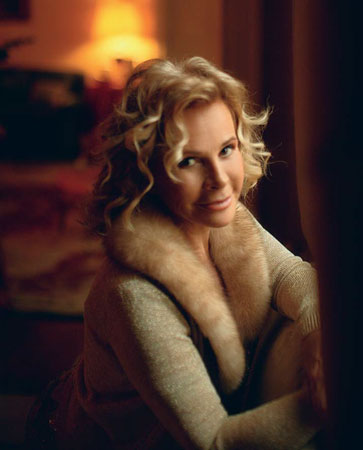 The portrait of the lady is in her epithet: Queen of the Roses, as her fondness for this enchantingly sensual flower's capture the Blumarine brand image and symbolically epitomize her ideal of femininity.
Over the course of three decades, the sweet and gentle fashion designer, a small blond bundle of energy, has made a definite mark in the universe of style. She likes to travel and to surround herself with ancient and modern objects. She has a deep appreciation for painting and music.
Fashion is her biggest passion of all. For her it's a mix of feelings, emotions and cultural influences, revisiting the past and sensing the future always with a sexy, feminine, joyful woman – like herself – in mind. The world of Anna Molinari is rich in charm and allure, vibrant vitality and sparkling wit.
She was recently appointed to the order of "Knight of Labour" by the President of the Italian Republic, Giorgio Napolitano. The charge is an important honour for entrepreneurial merits awarding those who have been singularly meritorious in agriculture, industry and commerce, crafts, lending and insurance. That honour awards the designer's 33 years of enterprise as Creative Manager of Blumarine and Blugirl collections within Blufin Group.