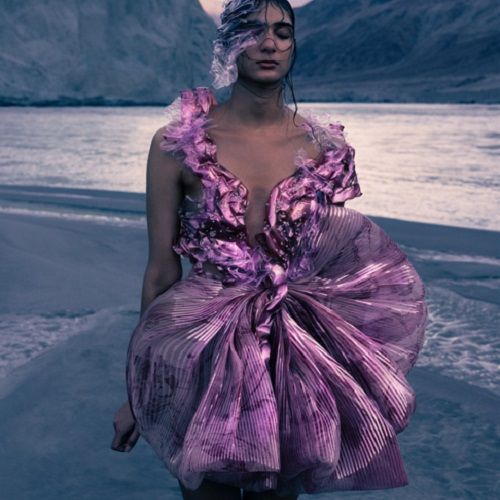 What: Collection of lehengas, sarees, gowns, capes and dresses for women
USP: An ode to the three elements earth, water and air, that form the centre of our existence and help nurture us, inspired the genesis of Metanoia. Featuring 35 unique styles and silhouettes in colours, this elaborate collection brings emotion to garments using intricate materials like glass fibre, raffia palm and optic fibre to spin architectural structures into fluid ensembles. Innovating with technique, Metanoia showcases hand painting through marbling pattern over discarded PVC and handwoven polymer.
Price: On request
Availability: At Amit Aggarwal stores and online on amitaggarwal.com
About the company: Amit Aggarwal, is a Delhi-based couturier, who is renowned for his iconic and glamorous fashion wear. In 1999, Aggarwal graduated from the National Institute of Fashion Technology and launched his fashion label. He uses the most stunning recycled material to create modern silhouettes that are adorned with traditional Indian craftsmanship.