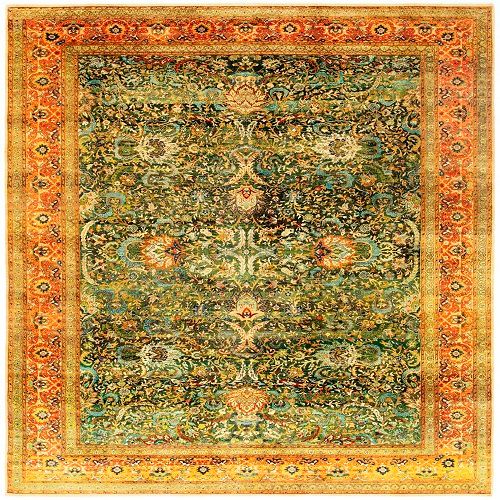 What: Collection of carpets
USP: The allure of 'Rekhta' lies in the authentic Turkish knotting technique adapted by the skilled Indian craftsman. The carpets are all hand-knotted using different vegetable dyed wool and finest silk fetched from bespoke sources. The assortment portrays folklores of fibres, myriad colours, textures and inspiration synthesised with an intricacy that illustrates the skills of an ancient craft combined with the modern minimalism. The floral and geometrical elements blend to form soothing yet imperious patterns.
Price: On request
Available: At Taj Khazana in New Delhi
About Obeetee: Obeetee is one of the largest handmade rug makers in India and one of the oldest handwoven rug companies in the world. Founded as Oakley Bowden & Taylor in 1920, Obeetee has grown to 650 permanent employees and works with 15,000 independent artisans who are engaged in weaving and processing rugs in India.