Steve Madden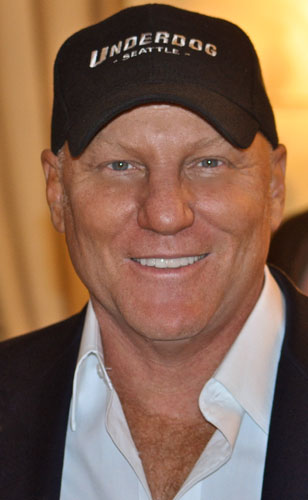 A man who wears many hats - and shoes, Steve Madden cannot be described in one word. He is an entrepreneur, an award winning designer, a business titan and of course, a family man. He's walked the line both there and back without forgetting his humble beginnings or his core consumer, resulting in millions of adoring fans worldwide. Considered the fashion footwear mogul of the 21st century, Madden has an innate sense of what's hot, what's next, what's exciting and more importantly, how this will translate to his consumer. Inspired by rock and roll, fused with a jolt of sex appeal and urban edge, Madden creates shoes that are innovative, fun, sometimes wild and always spot-on-chic.
In 1990 with a mere $1100 in the bank, Madden swiftly followed his intuition to create the next big trend, anticipate consumer needs and subsequently deliver collections that were both cutting edge and highly saleable. Madden channeled his creative energy to produce a variety of silhouettes and vibrant styles in his Queens-based factory. Quickly his dream became reality and the Steve Madden brand was born.
Madden's expertise in trend forecasting has propelled him to the top of his field. Relying on sheer instinct, he transformed a footwear relic into a footwear phenomenon when he introduced a new amped up platform shoe in the early 1990s. Inspired by his favorite rock stars of the 70s, Madden's now famous chunky platform shoes were one of the biggest success stories of the time and became a Madden hallmark.
The fusion of fashion and music remains at Madden's core, "music is in the DNA of what I do." As with fashion and design Madden has an eye for young, unrealized musical talent and created a breakthrough program - Steve Madden Music. He showcases under-the-radar talent before they hit it big - Lady Ga Ga, Katy Perry, Jazmine Sullivan, Jessie James, and Chester French are just a few acts that have performed at Madden's NYC store in the East Village.